Today we'd like to introduce you to Erin Wicker. Hi Erin, thanks for joining us today. We'd love for you to start by introducing yourself.I started off as a very short human with a strict mormon upbringing. I was homeschooled until 10th grade due to the evil...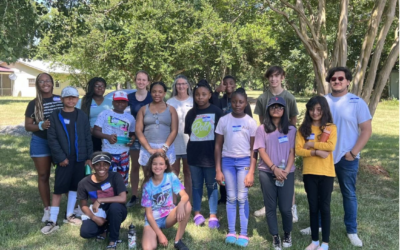 Lady Mobster member, Marilyn McGinnis tells us about how Camp Koinonia 2022, held June 20 – 25, was a tremendous success! Campers learned about Koinonia's history and current work, explored different human rights, served others in meaningful ways, and had a ton of fun in the process.
Join Us
We are a networking group for professional, self-employed women in southeast Atlanta. Our mission is to connect and support each other, provide professional advice, and help grow our businesses. Sound interesting?