On December 5, 2021, the Lady MOB hosted 30+ vendors for our 5th annual Holiday Artists Market. The market was located in the parking lot for Arts Beacon, an arts studio and gallery owned by member Jena Dost. The market was organized by member Danielle Hanson, and founder Rebecca Wallace hosted a Lady MOB social for members visiting the market.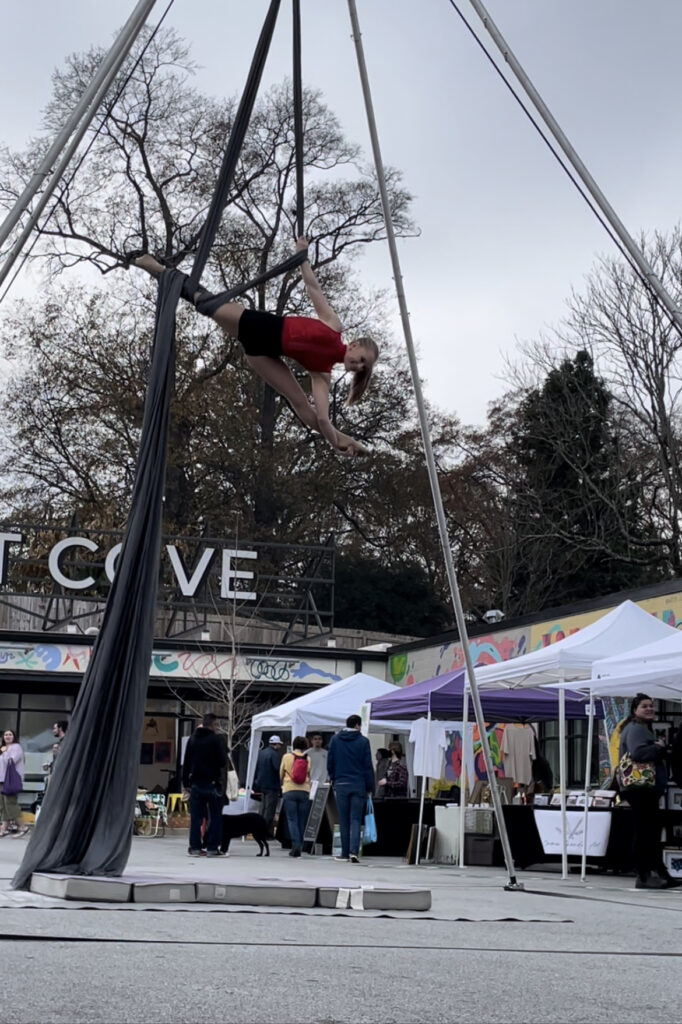 All the market vendors were women entrepreneurs who create handmade, unique items. Over 1500 shoppers visited the booths during the event to buy beautiful jewelry, knitwear, candles and scented products, art, gift certificates for yoga and spa services, cosmetics, clothes, food, toys, and more. Many of the vendors are MOBsters themselves, including Narin Hassan, Jessica Harlan, Rene Esler, Jena Dost, Jane Earle, Kim Kurtz, Erin Drakeford, Danielle Hanson, Melissa Kemper Westbrook, and Erin Wicker.
The Inverted Circus, a woman-owned entertainment company, performed cirque aerial for the shoppers, and the Women Warriors of Sung Ming Shu Dojo gave a demo.